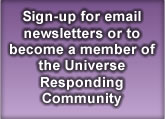 --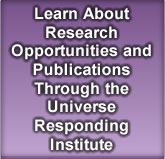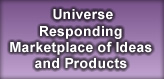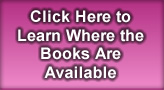 Thank you for visiting our Universe Responding website, the hub of all our Universe Responding activities!
Do you live in Central Florida? Are you searching for a spiritual community where the message is always practical and applicable to your daily life? Would you enjoy hearing messages, music, and meditations based upon the Universe Responding Spiritual Model For Life and other principles found in New Thought and Eastern Religions? If so, The Light in the Woods Spiritual Community - Osceola County´s ONLY New Thought church - may be for you! Our services are casual and exhilerating and always focused on Co-Creation, Oneness, and constructive thinking! We meet the second Sunday of every month at New World Wellness in Kissimmee, Florida. Valleri shares the messages, Matthew Campbell provides the music, and Nicole and Craig, owners of New World Wellness, lead the meditations. Please check out our events calendar to learn more!
Join the over 4,000 fans of Universe Responding on Facebook. Visit and "LIKE" our Facebook page at www.facebook.com/UniverseResponding. By staying connected with us, you&acutell have the opportunity to participate in our "Co-Creation Comments" discussions and stay up-to-date about all our Universe Responding activities!
Follow Universe Responding on Twitter at www.twitter.com/UnivResponding. That´s our name on Twitter - UnivResponding.
Be sure to read Valleri´s article in the September/October 2010 Daily Word magazine or read it online at the Daily Word website. Just go www.dailyword.com for today´s Daily Word and then click on the "Articles" tab to read "Co-Creating a Garden of Abundance."
Every Monday at 11:00am EST, "Universe Responding," a live one-hour call-in program, is broadcast on www.Unity.fm. Be sure to visit our Unity.fm host page at www.Unity.fm/program/UniverseResponding where you can download archived previously-broadcasted programs on MP3. It´s FREE!
Welcome to the Universe Responding web site, a place for exploration, interaction, and contemplation about a wonderful spiritual path that leads to an enriched and energized life.

Universe Responding presents a formula for living the life that we´ve always imagined - a life that expresses our "co-created best" - through a process in which we are completely connected with the Universe. We accomplish this through the practice of five elements- Think, Believe, Listen, Act, Acknowledge- and the principles which support each element. When positive, constructive thinking interacts with a belief in the divine power of the Universe, a dynamic energy is released that sharpens our sensitivity and increases our receptivity to the messages being sent to us from the Universe.

The importance of listening, then acting distinguishes Universe Responding from similar spiritual approaches. To hear and understand the guidance contained in the Universe's messages, we must listen with our intellect and our intuition. Since the Universe responds to our constructive thoughts all the time, we must learn to "listen without ceasing" so that we benefit as much as possible from the Universe's guidance. Listening guides our actions and our actions turn our constructive thoughts into reality. To complete the cycle of co-creation, we thank the Universe for the good that we have received. As we Think, Believe, Listen, Act, and Acknowledge, we find that we are co-creating our lives with the Higher Power of our Understanding. Soon we will find that we are achieving our "co-created best" more and more often and, as a result, we experience growth and improvement in every part of our lives!

The centerpiece of Universe Responding is the book, Universe Responding, A Spiritual Model For Life. This book is our starting point. As we learn, we become aware and empowered and our lives are transformed! In order to promote greater understanding of this concept and to provide practical support as we apply this model in every aspect of our lives, we have developed meditation medallions, meditation Podcasts, and courses, workshops, and seminars. Our second book, Universe Responding, A Spiritual Model For Economic Abundance, describes how we can co-create a life of financial prosperity through the practice of the elements and principles of Universe Responding.

We invite you to join us as a member of the Universe Responding Community. By becoming a member, you'll receive a number of benefits, including a periodic newsletter, access to our on-line discussions, invitations to participate in research programs conducted by Universe Responding Institute, Inc., periodic discounts on Universe Responding books, materials, and products, and much more. Simply click on the sign-up icon to add yourself to our Community. Those who become a member or decide to sign up only for the newsletter will receive a weekly e-mail describing the topic of the following Monday´s Universe Responding program on Unity Online Radio!

Thank you for experiencing our site and we look forward to your frequent future visits.