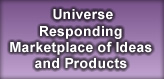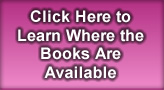 July 2009 Volume 1, Issue 1


Welcome to the first edition of the Universe Responding Newsletter. In each issue, we´ll discuss a topic from the book, Universe Responding, A Spiritual Model For Life, provide information about upcoming events such as book signings and live presentations, and introduce new ways to practice and experience the elements and principles of Universe Responding. We welcome your comments and insights and look forward to growing and exploring together.

THE GIFT OF COINCIDENCE

What is a coincidence? We know what the dictionary says that it is. According to the Webster´s New Collegiate Dictionary, a coincidence is "the occurrence of events that happen at the same time by accident but seem to have some connection." Hmmm....is that really what a coincidence is?

Here´s what I believe a coincidence is- I believe that it is a gift from the Universe! I believe that it is a way that God provides guidance. In Universe Responding, A Spiritual Model For Life, a coincidence is described as "one of the most profound and common methods that the Universe sends its messages to us." (page 6). As is often said, "There are no coincidences. It is meant to be!" This is correct. Unlike what the dictionary might lead us to conclude, these events are absolutely not random. But usually when we say this, we are viewing ourselves as passive recipients for the good that has just been given to us. Something has just happened to us.

When I first began to become aware and awakened to what would become Universe Responding, a central question in my mind was this...what if these occurrences, these "coincidences" could happen all the time? What if I could rely on always having exactly what I needed when I needed it? What if these "coincidences" could become the expected rather than the exception? Instead of just waiting around for one of these great "coincidences" to happen to me, what could I do to increase the chances that they would? How could I become an active participant in this process?

It was through this quest that the Universe Responding Spiritual Model For Life was co-created. When we consistently follow this formula with an open, engaged mind and heart, we will find ourselves being guided in everything by God. The concept itself is amazingly simple- THINK, BELIEVE, LISTEN, ACT, and ACKNOWLEDGE- and the results absolutely magnificent.

First, we THINK. We hold in our minds constructive thoughts that we want to see manifested in our life. This gives us the basis for the response. How can the Universe respond to us if we´ve not expressed what we want? Thinking sets the wheels in motion!

Second, we BELIEVE. What is that expression of our belief? It is for you to decide. A recognition of a Higher Power, of God, of the Universe is what is required. Beyond that, you decide. When THINK and BELIEVE combine into "Think-Believe Energy," a new level of receptivity and sensitivity to the messages being sent to us in response to our constructive thoughts bursts forth! Suddenly, it seems that we are able to recognize these "coincidences" in circumstances that we may have never thought about before. The quality of our spiritual hearing has increased!

But quality of hearing is only a part of our new recognition of these messages. We must also focus on the quantity of messages that we hear. We must LISTEN. We "listen without ceasing," training ourselves to listen all the time to the messages that we are being sent. Soon we find our lives are filled with "coincidences." Are more really happening? No, we are just more aware of them.

The Universe is constantly sending messages to us, responding to our constructive thoughts. It always has and it always will, whether or not we are participating as receivers. However, if we are not listening, if we don´t know how to hear, or if our hearing is poor, then we aren´t aware that these messages are being sent. Even in these cases, a message may get through as a coincidence, but after the exclamations of such great luck are over, the person who has received this divine guidance will likely continue on the path of spiritual sleepiness, unaware that what has really transpired is a co-creative connection with God. Universe Responding doesn´t cause God to send us more messages; it helps us to co-create within ourselves the environment that gives the Universe much more to respond to and it provides us with the means to enhance both the quality of our hearing as well as the quantity of the messages that we receive.

And it is within those messages we find God´s guidance. That guidance directs our actions and we thank the Universe for the good that we have received. We ACT and we ACKNOWLEDGE.

So the next time that you experience a "coincidence" that provides you with exactly what you need at the time that you need it, think about how wonderful it would be if this were a constant in your life. It can be. All it takes is your commitment to learn about Universe Responding and to begin to practice it in your life. Take the step today to ENGAGE!

Universe Responding,
A Spiritual Model For Life


is available at:

Confetti in Celebration, Florida

Barber and Beauty Emporium in Celebration, Florida

Please watch the Universe Responding facebook page and our web site at www.UniverseResponding.com for newly added locations! Would you like to know more about our book? Check out the testimonials at UniverseResponding.com and the reader reviews on amazon.com!

---

Book Signings Scheduled

Please mark your calendars for our Celebration area book signings! Meet the author, have her autograph your book, and enjoy refreshments and fellowship during these events:

Sunday, August 2, 2009 from noon until 2pm at Confetti

Thursday, August 13, 2009 from 7pm until 9pm at Barber and Beauty Emporium


---

Enjoy Universe Responding - The Song



Enjoy

Universe Responding - The Song

on the Universe Responding

facebook page

. The complete, professionally recorded song can be heard at this location. This beautiful song is the perfect companion to your study of Universe Responding. Universe Responding - The Song beautifully sums up the concept of Universe Responding as it reminds us of its five elements. Gaab set the lyrics, which were written by Valleri, to an outstanding musical arrangement, which he also performed. To add it to your own music library, please visit

www.UniverseResponding.com

where it is available for purchase.

---

WOULD YOU LIKE TO KNOW MORE ABOUT UNIVERSE RESPONDING?

Here are a few ways that you can learn more about Universe Responding...



* Become a Universe Responding

facebook fan

! facebook fans receive regular updates, enjoy opportunities to participate on the page´s discussion board, and stay up-to-date with Universe Responding through its Wall postings. On the facebook page, you can hear the song, watch our videos, and connect with like-minded friends.

* Become a Universe Responding

Community Member

on the Universe Responding web site. Community Members not only receive the newsletter, but they also get discounts on books and designated products, are invited to contribute to the Universe Responding web site discussion board, and are eligible to participate in studies conducted by the Universe Responding Institute, Inc. NOTE that if you are currently registered as a "Newsletter Only" Member, it´s easy and quick to upgrade to a Community Member. Simply click the "Upgrade to a Community Member" link on the

log-in page

and follow the instructions. Remember that it is FREE to become a Community Member!

* Follow Valleri Crabtree, co-creator of the

Universe Responding Spiritual Model For Life

, on

Twitter

! Valleri will keep you informed through her "tweets" about all the most recent Universe Responding developments!

* Read the reviews of our book,

Universe Responding, A Spiritual Model For Life

, on

www.amazon.com

.

* View our videos on

YouTube

.

* Attend a live presentation or workshop conducted by Valleri or attend a book signing in your area. Check the

web site

for details!

* Purchase the book,

Universe Responding, A Spiritual Model For Life

, which is the cornerstone of the Universe Responding concept. To truly understand the power of this formula and how it can make a dramatic change in your life, the book is essential to your study. See above for a listing of locations where the book is available.