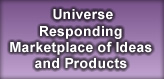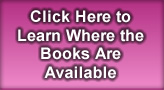 WHERE TO FIND OUR BOOKS
Universe Responding, A Spiritual Model For Life, is available through our web site and through www.amazon.com. Our book is also available through many Unity bookstores and New Age/New Thought/Metaphysical bookstores. As we learn of bookstores- both virtual and non-virtual- and other web sites which have added our book to its offerings, we list them here. Please return to this page often to see the new locations which we´ve added!
If you have a web site, a bookstore, a boutique, or any other location through which you would like to offer our books, please contact us at MarketingDirector@UniverseResponding.com.
Bookstores! The book may be ordered directly from New Leaf Distributing Company.
Unity of Ft. Lauderdale
At Unity of Ft. Lauderdale we believe in practical spirituality. Our mission is to motivate and educate people in transforming their lives through an expanded awareness of the Power and Presence of God within.



Spiral Circle Bookstore
Located in the heart of Central Florida, this little bookstore is not just an ordinary retail shop, but is rather a spiritual center and focal point for like minded people to gather and share their feelings, their ideas, their hopes and their dreams.

It provides as a community service a place for people to post notices and brochures about their own businesses as well as announcements about meetings and important gatherings of interest to the betterment of the community. There is a dedicated area where you can purchase used books, CD's, tapes and videos for 1/2 price. We also offer a meeting room for various groups to hold classes and seminars for spiritual, mental and physical advancement studies such as yoga, meditation, Reiki, Feng Shui, Course in Miracles, Tai Chi, Spiritual advancement, folk music and Native American ceremonies such as the medicine wheel, drumming and the sacred pipe. Overall, the store offers an atmosphere where one can relax, read, listen to music and have meaningful conversations with friends.

The hours of operation are as follows:
10 AM - 6 PM Mon-Thursday
10 AM - 8 PM on Friday & Saturday
12 Noon - 5 PM on Sunday

Spiral Circle is located in the northeast area of what is known as Traditional Orlando, on the corner of Park Lake Street & Thornton Avenue within the City Limits of Orlando, FL. Park Lake is one block North of Colonial Drive (SR 50), and Thornton is parallel to and one block West of Mills Ave (US Hwy 17-92).



Unity Center of Vero Beac
A Spiritual Center of Lig


Unity Center of Vero Beach
Unity Center of Vero Beach, A Spiritual Center of Light & Love, is located at 950 43rd Avenue in Vero Beach, FL.

Bookstore hours are Monday - Thursday
9am to 3pm


Shining Through
Enlighten Your Mind
Enrich the Earth

Shining Through
Shining Through is a full service new age bookstore and gift shop featuring books and gifts for everyone interested in metaphysics, philosophy, religion, psychology, yoga, meditation, holistic health and much more. You'll find a large selection of books, music, essential oils, crystals, jewelry, statuary, candles, pendulums, incense, aromatherapy supplies, wind chimes, calendars, drums and a wide range of exotic imports from throughout the world.

Shining Through is conveniently located in scenic downtown Delray Beach, near just east of I-95. Take Atlantic Avenue exit on I-95, go east into the downtown area. We are between 4th and 5th Avenues on the south side of the street at 426 E. Atlantic Avenue.

Open 7 days a week!


Starchild
Your Sanctuary for Inner


Starchild
We are one of the leading fantasy new age book and gift stores in the United States with a constantly growing selection of fantasy and new age merchandise to choose from.
By using the Wisdom Teachings of old we aim to enlighten people and help them to go within to find answers that lead to life improvement and understanding. This is accomplished by helping to align them on the physical, emotional, mental, intuitive, and spiritual levels. We are also proud and grateful for the guest speakers, authors, and teachers that continue to offer their energy, wisdom, and insights to both our customers and the community.

3762 Tamiami Trail,
Suite E
Port Charlotte, Fl 33952
From Tampa, FL

We are only about 10 minutes from I-75 and very easy to find!
1) Take I-75 South (about 1-1/2 hours) to exit 170 – Kings Highway.
2) At the bottom of the ramp turn right onto Kings Highway.
3) Pass 8 traffic signals, then turn right onto Westchester Blvd.
4) Continue on Westchester until you come to a stop sign.
5) Here Westchester becomes the access road to Tamiami Trail (Route 41) which will appear on your left.
6) Continue on past the stop sign.
7) Starchild is about 1/8 mi. past the stop sign on the right in a strip shopping center.



Cassadaga Camp Bookstore
The Cassadaga Camp Bookstore has the area's largest selection of books on traditional Spiritualism and Metaphysics. We also carry a vast selection of tapes/CDs, crystals, stones, jewelry, Native American crafts and other unique gift items.

All are welcome here where you'll always find current literature on Camp activities.

Located in the Andrew Jackson Davis Building, 1112 Stevens Street, Cassadaga, FL

Please visit during:
Mon-Sat — 10 am to 5 pm
Sun — 11:30 am to 5 pm
Closed Christmas Day




emPower Music and Arts On-line
Universe Responding, A Spiritual Model For Life and Universe Responding, A Spiritual Model for Economic Abundance are now available on the emPower Music and Arts On-line Store! Visit www.empowerma.com/catalog to see our Universe Responding books and the other products offered through the store. While on the emPower site, be sure to check out member bios and learn about the musicians, writers, speakers, and fans who are members of emPower. In addition, learn about the upcoming Posi Awards in January, 2011 and read about the winners of the 2010 Posi Awards.


Unity Village Bookstore
The bookstore that is on the grounds of Unity Village, Missouri, offers both Universe Responding, A Spiritual Model For Life and Universe Responding, A Spiritual Model For Economic Abundance.